Your opinion is important to us!
Please let us know about your visit.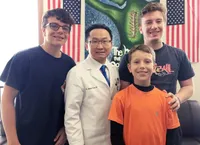 Isaac L.
Before I had chiropractic care, I was really stressed and had racing thoughts. Through my adjustments I began to loosen up and lost most of my stress. I am now less stressed and have clearer thinking. The hospitality is always nice and I am well informed about everything.
Mike T.

I strain my lower back and was unable to do anything around the house but after seeing Dr. Lor for a couple of appointments, my back started to feel a whole lot better. Now I able to do stuff normal again. THANK YOU!
Yuepeng T.
Chiropractic care has improved my life significantly. I am able to enjoy being young and active due to the care given. I can sleep every night comfortably without having to wake up due to discomfort. I can enjoy recreational activities but also better my social life by being able to reconnect with friends. I can do tasks that require bending or heavy lifting which helped me gain strength for future tasks. I can be the young athlete I once was. Before I came to Lor Chiropractic Clinic, I was suffering in pain doing tasks a teenage boy should be able to do, but thanks to the clinic now I have received the right care and treatment from Dr. Lor and I can sleep and be active again. I have the upmost gratitude for Lor Chiropractic Clinic.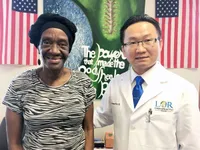 Betty I.
This was my first experience with Chiropractic. Since insurance was limited, most prescribed medication which didn't relieve the symptoms. I was having severe leg pain from my hip down my leg to my foot, after a few adjustments with Dr. Lor, I no longer have the problems. It is not what most people think, it is too good and it is true what Chiropractic does in helping to heal your body the natural way and you will see a difference in the body and way of healing (necessary).
Houa X.
My back was very painful and I couldn't walk straight on my own. I have to use a cane to help me get up and walk. I thought to myself that I wouldn't be able to do all my daily activities again. But gladly I come and see him and now I am able to walk by myself without using any support. I am very thankful and blessed to come here knowing my pain is getting better each time. Everyone who have any condition that bothering them, please don't lose hope and come find help at Dr. Lor's office. He does a fantastic job when it comes to pain in the body. My pain isn't bothering me anymore. Thanks to Dr. Lor. My life saver.
Niya H. When I first met Dr. Lor, he made me feel very comfortable and told me he would do everything he could to help me. I thought to myself every doctor tells me that! But sure enough after my first three visits I no longer have doubt in my mind! My main problem areas were my lower back and neck, I walked with my cane. After the first visit, I was amazed. I slept better, I feel the best I have ever felt. I would recommend to family and friends and the people I love very much because he has definitely earned my trust.
Chong Ge Y.
Before I came to see Dr. Lor my knee had been bothering me, I couldn't bend it but within 2-5 visits I can actually bend my knee with no problem!
Tereatha W.
Chiropractic has eased my lower and upper back pain. Also the care has alleviated tension within my neck.The adjustments have really helped me.
Amacodou K.
The sharp pain I used to feel on my back and that used to spread among my arms have disappeared and I feel a lot better now. The staff and Dr are very patient open minded. I strongly recommend that you go see Dr. Lor if you do need a Chiropractor.
Darryl W.
From the first time I walked into the clinic until today, my condition has improved and I feel so grateful that I choose Dr. Lor's Clinic and I am much healthier then I was when I walked in the door for the first time. The respect and dialogue I received was the most pleasing part. It makes me comfortable and have trust. What a great experience I have had with this clinic. The atmosphere is comfortable and the service I received was grade A. I highly recommend you utilize their service if you need treatment. Overall if I had to rate my treatment here I would rate it a 10. Easily.
Rose N.
When I began Chiropractic care with Dr. Lor in February, I was walking on a cane. I was unable to stand very long. The pain was in my lower back, buttocks and left leg . I had tried therapy for several weeks but did not notice any improvement. So I began with Dr. Lor with four visits a week which eventually became bi-weekly in April. I was able to put the cane away and am able to walk without pain again! I can shop again and stand for longer periods. Chiropractic care has helped me to realize the importance of spine health and the necessity for continued Chiropractic care. I get constant updates and the encouragement from Dr. Lor and Bao. Also, any additional concerns about pain on spine discomfort are dealt with immediately.
Xai V.
Ever since I came to see Dr. Lor my hand has improved a lot. I can do much more things and it's not bothering me at all. When I had not seen Dr. Lor yet, my hand had been bothering me so much and I couldn't use my hand to do all the things that I wanted to. I cannot twist my hand and cannot do anything heavy with my hand. But after seeing Dr. Lor my hand has much improved, even when I am doing heavy duty things. I love coming here to see Dr. Lor because he is very honest and gives you what you need for your pain. He is very energetic around his patients.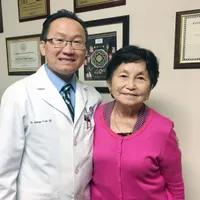 Mee Thao S.
After several treatments from Dr. Lor, I have been able to continue my daily activities. Dr. Lor is very patient and provides knowledge in how to help me get better. My backache feels more relieved and I am able to get up and down without pain.I am be able to receive good services and education from Dr. Lor. His recommendations and treatments have been very helpful.